Situation:
In recent years, 3D modelling has made inroads into many disciplines and in the not-too-distant future, these skills will be essential for those entering a wide range of professions. In medicine,
these technologies have enabled the rise of bioprinting
 which aims at building organs suitable for transplant into humans.  In the kitchen,
Hersheys has teamed up with 3DSystems
to create a 3D printer that can build objects out of chocolate.  2014 will also see the
first 3D printer shipped to the International Space Station
. 3D models are used by the architects and engineers that design so much of the world around us, from the buildings we live and work in to the cars we drive and the bicycles we ride.  They are used in the design of the clothes and shoes we wear and in the gadgets on our desks and in our pockets and purses.  And of course, they are used in the entertainment industry, to create the movies we watch and the games we play.  Scientists use 3D models in computer simulations to try to predict the future.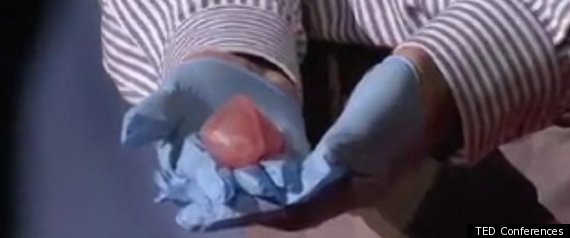 In 2011, surgeon Anthony Atala printed a kidney on stage at the TED conference.
Situation Specific:
You will be given a chance to explore a range of 3D modelling software, from geometric modellers for designing buildings to 3D sculpting programs that are commonly used in character design for movies and for the gaming industry.  Then, you will  have a chance to work on a project of your own.  it will be up to you what sort of project you choose to pursue--you might want to design your parents' dream house, of perhaps print pieces for a board game that you have been developing.  Maybe you want to make a life-size gorilla out of cardboard!  This unit is all about taking those first steps.  Think about what sort of project you want to work on, choose the most appropriate software and teach yourself the skills you need to create the model that will get you started. Depending on the project, you may actually get a chance to print those pieces on our 3D printer or build that cardboard gorilla. (Building an actual house might be a little beyond the scope of this project!)
Phase 1: Inquiring and Analysing


explain and justify the need for a solution to a problem for a familiar group of people 

construct a research plan which states and prioritizes the research needed to develop a solution to the problem independently 

analyse a group of similar products that inspire a solution to the problem 

present the analysis of the findings from a range of sources relevant to the development of a possible solution, cited appropriately
In this phase of the project, you will explore a range of 3D modelling programs and consider a range of possible project ideas. By the end of this phase, you will complete a design brief that outlines what you plan to make, who it's for and why it is a worthwhile project.
Exploring 3D Modelling Software
You will spend some time getting to know 6 different 3D computer modelling programs:
Maya
,
Mudbox
,
Blender
,
123D Design
or
Unity3D
, but there are many of them out there and you are welcome to find your own.)
Possibilities
Now that you have had a chance to explore some of the software that you will use to develop your project, it's time to think about what sort of project you would like to work on.  You may want to look through the websites and forums for some of the above software for ideas.  Many of these programs will include sample files that will get you thinking.  You may also want to check out some of our favourite DIY websites like
Makezine
or
Instructables
.  For 3D printing ideas, you should check out
Thingiverse
.  In this section, you will write up your 3 best ideas as project possibilities.  For each one, you will explain
what
 you would make,
who
 it might be for and
why
 it is worth doing.  Then, you will get feedback from your peers to help you make your decision.  You will list the
strengths
 and
challenges
 of each idea.
Final Choice and Justification
In this section, you will explain your reasoning behind your final choice. Based on the feedback you got, you may have made changes to what you wrote above, so rewrite your idea here, once again, explaining the what, who and why.
Guiding Questions
Now that you have made your final choice, it is time to begin developing a plan for how you will get there. Some questions will need to be answered. What software will you need? What specific skills will you have to learn? List some guiding questions (5-8) to help you organise your plan.
Phase 2: Developing Ideas
develop a design specification which outlines the success criteria for the design of a solution based on the data collected 

present a range of feasible design ideas using an appropriate medium(s) and annotation, and which can be correctly interpreted by others 

present and outline the reasons for choosing the final design with reference to the design specification 

develop accurate planning drawings/diagrams and outline requirements for the creation of the chosen solution.
Design Specifications
The Design Specifications for your project are the non-negotiables.  These are the basic requirements for the project. They will come out of the purpose of the project.  For example, if you are designing a 'dream house' for your family, you know that it will need to include a bedroom for each person in the family. It will have a kitchen, bathroom etc... On the other hand, if you are planning to 3D print a model that will go on your desk, you will have size requirements based on the build platform of the 3D printer. The model will need to be free-standing and so on... Make a list of 5-8 Design Specifications for your project.
Design Possibilities
If you go forward with the first idea that comes into your head, you are missing an important opportunity. On the other hand, by giving yourself options, then getting feedback on your ideas, you are much more likely to come up with a quality product--particularly if you get feedback from your members of your target market. In this section, you will develop a range of possible design ideas in the form of sketches (at least 3 unique designs). Drawings should be neat and clearly labeled where needed so that they can be understood by others. For each idea, write a short paragraph that outlines its strengths and the challenges you may encounter in developing it. Get feedback for each design and include that as well.
Final Choice and Justification
Once you have had some time to reflect on your designs and gotten some feedback, it's time to make your choice and get ready for the next phase of the project. Write a paragraph to explain which idea you choice and why. If you made any changes to your chosen design, be sure to include them and if necessary, make a new sketch. 
See 3 Before You See Me
For this project, you will need to do a lot of learning on your own. In this section, include 3 unique sources of information to help you work through the next phase of the project. This may include tutorial videos, online documentation or a discussion forum for your chosen product. Provide some annotation for each source to explain why you selected it and how you feel it will be of help to you (a short paragraph for each should do.)  In the Creating the Solution phase, you will be expected to consult these sources when you encounter difficulties before asking your instructor for help.
Phase 3: Creating the Solution
outlines a plan, which considers the use of resources and time, sufficient for peers to be able to follow the plan to create the solution 

demonstrates excellent technical skills when making the solution 

follows the plan to make the solution which functions as intended and is presented appropriately 

lists the changes made to the chosen design and the plan when making the solution.
This phase of the project will have 2 parts:
a blog post that outlines the steps you went through to build the project

the finished product
Blog post:
During this phase of the project, you will keep track of the steps that you went through to construct your game. Others will be able to look at your work for ideas and benefit from your experience. When you put it on your blog, you will post it as a series of steps. Have a look at
the
following Instructables to see examples of how you will be presenting your process:
How to make your first 3D model
3D modeling an Instructables ring
Notice that each Instructable begins with a picture of the final product. Then, it lists the tools and materials needed. Then it shows
the steps. Most try to break a project down to around 6-8 steps. If you run into any difficulties along the way, be sure to include those and the solutions that you found for them. These can be 'tips' for the reader, so that they don't run into the same problems with their projects.
Be sure to include a section that explains and justifies any changes from your original design from the previous phase of the Design
Cycle. It is OK to make changes. This is all part of the process. But be sure to explain what you changed and why you changed it. This is the evidence of learning that we are looking for in your written work.
Also, be sure to take pictures along the way! This will make your process journal easier to follow and will likely save you some writing. Keep in mind that the reader should be able to understand your steps and create a similar project of their own based on your information.
Phase 4: Evaluating
design detailed and relevant testing methods, which generate data, to measure the success of the solution 

critically evaluate the success of the solution against the requirements based on authentic tests 

explain how the solution could be improved 

explain the impact of the solution on the client/target market.
In this phase, you will reflect on both the quality of your product and on the process that you went through to develop it.  
The Product
Summarise the feedback that you got about the project.  Talk to members of your target audience/market.  What did people like about it?  What didn't they like?  Do you agree?  What is the next step?  (i.e., Print it on a 3D printer?  Upload the model to Google Earth?)  With 
a little 
more time, 
how would you change it?  If you had some more time to work on it, or were going to build a new version, what 
could 
you do to 
take it to the next level? To what extent does it fulfil the 
specifications 
that you set at 
the beginning?
The Process
Consider your work at each phase of the Design Cycle.  How well did you manage your time and resources?  Did your work at one 
step 
help 
inform what 
you had to do in the next?  Were the steps that you went through helpful?  Where did you do well?  Where 
could you 
improve?  
To what extent were you successful in accomplishing what you set out to do?  What steps will you take to 
improve the quality 
of your work 
on future projects? 
This unit was created by Ben Cooperman for Grade 7 and 8 MYP Design classes at the Canadian International School of Singapore.